How 4 Fitness Startups Pivoted In Response To The COVID-19 Pandemic
DECEMBER 15, 2020 | by IGOR "IGGY" MOLIVER, AKASH JYOTHISH

As 2020 comes to a close, New Year's resolutions are just over the horizon. With all of the "get a killer beach body" and "lose 5 pounds" resolutions, it's no surprise that January and February are the two busiest months for gyms and studios. Yet, this year workout options look very different. As the pandemic reaches month 9 in the United States, many industries have been hit hard, but few have been impacted as much as fitness. Gyms and studios were closed for months by state orders and those that returned have done so with limited hours and drastically reduced capacity. In these difficult times, fitness startups and boutiques have adapted their offerings to serve their members and fit in a COVID world.
The pandemic caused a seismic shift in the fitness industry. 91% of gyms, ranging from big health clubs to small studios, closed their doors for some period of time due to coronavirus-related mandates, according to IHRSA, a nonprofit trade association that represents health and fitness facilitiesFitness industry veteran and CEO of Boutique Fitness Summit, Julian Barnes confirmed, "Hundreds of studios have closed nationwide including some studios that are now 100% virtual and studio groups that closed some of their locations to stop the bleeding & conserve cash." The primary challenge facing gyms and studios is high overhead combined with reduced revenue due to state occupancy mandates. "Many of the facilities that closed are ones where landlords were not willing to be flexible with rent payments," explains Barnes, "There are very few businesses in any industry that can survive paying full rent while operating at half capacity. Gyms & fitness studios are no different." San Francisco CrossFit, one of the oldest and most influential CrossFit gyms in the world, had to close its doors in November. Despite having no debt, receiving PPP, and offering online programs, the gap between their revenue and overhead costs was too much to overcome.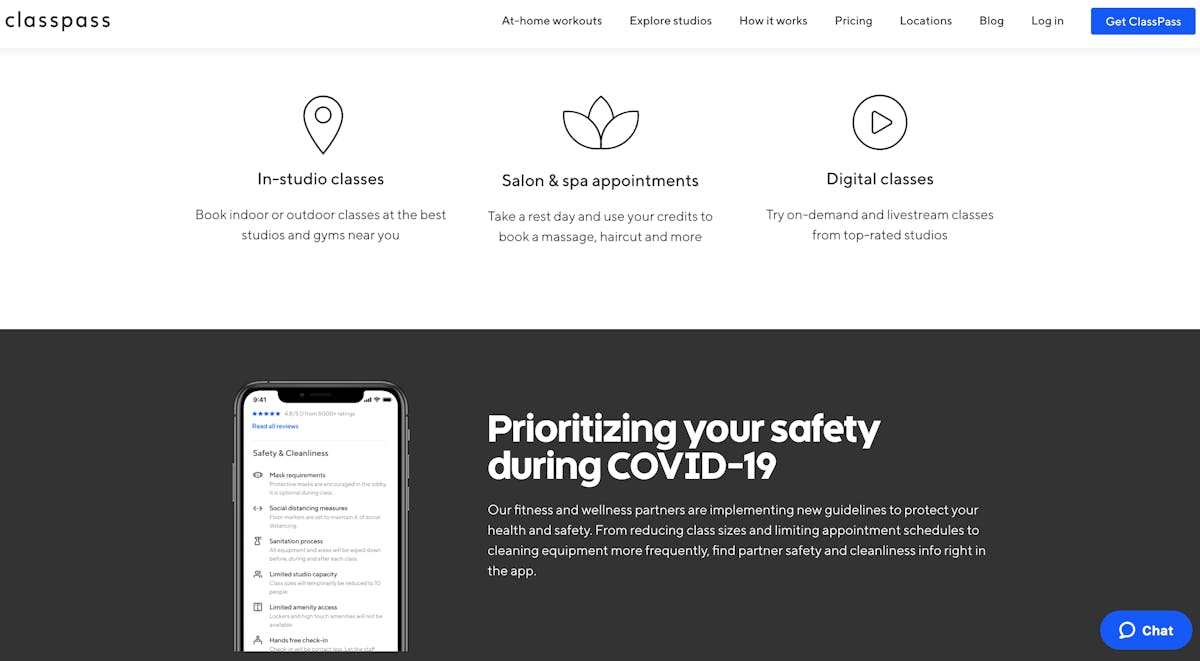 Many gyms, studios, and fitness brands launched virtual fitness programs to reach their members at home. Though this does not replace income from memberships, it has provided much needed revenue and allowed fitness brands to continue serving their consumers. ClassPass, one of Remedy Product Studio's earliest partners and a major pioneer in the modern fitness industry, has taken a number of measures to ensure continued success by maintaining the fitness of their customers. Remedy Managing Partner and former ClassPass Director of Engineering Oleg Krook explains that while many companies in the fitness space have had to pivot in order to keep up with the times, Classpass simply focused on extending their existing digital offerings while doing their best to keep in-person activities open wherever possible.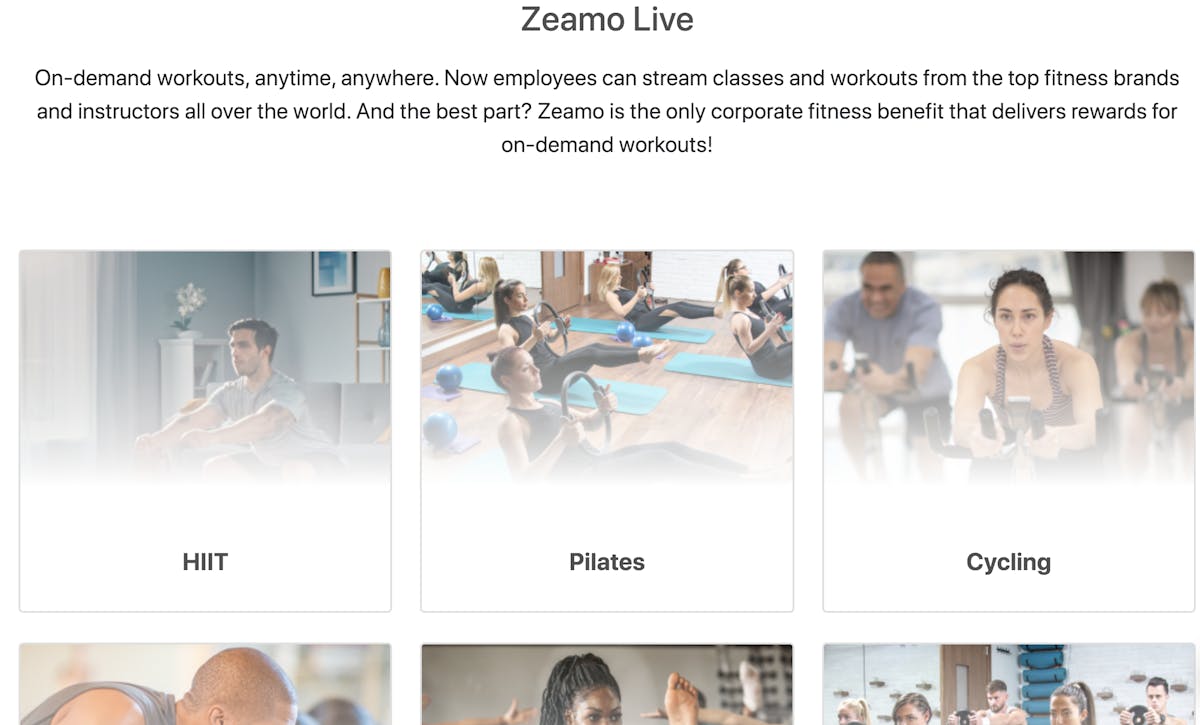 Similarly, Remedy portfolio company Zeamo, which works with 2000+ gyms and studios across the United States, focused on providing digital options. Zeamo has emphasized its StudioOnDemand service, which offers employees of their corporate clients, including Bain & Company, Morgan Stanley, and Publicis Media, exclusive discounts on popular live streamed classes, on-demand fitness videos, and audio workouts. With COVID dramatically altering workout habits, Zeamo Founder & CEO Paul O'Reilly-Hyland has focused on helping people stay fit anywhere and everywhere,  "We launched our wearables integration where users get rewards for any activity - at home, at the office, or just walking the dog. We are rewarding and challenging employees to be active at little cost to the employer."
Boutique fitness brand Fhitting Room, known for its High Intensity Interval Training (HIIT) workouts, shifted their focus from live studio classes to engaging Zoom workouts. Beyond keeping consumers in shape, Fhitting Room looked to find ways to give back to the community during this difficult time by offering classes free-of-charge to all healthcare workers. Knowing the challenge facing studios, ClassPass gave 100% of livestream class revenues to fitness partners and added the ability for customers to donate to their favorite studios directly through the app, with ClassPass matching up to $1 million. Other examples of fitness generosity include Jacksonville Fitness Academy donating all proceeds from its workout app to a local food bank, Blink Fitness in Massachusetts donating sanitizing supplies, and gyms converting their spaces into testing facilities and blood drive centers. Even as the industry struggles through challenges, innovative companies strive to give back, embracing a model that aspires towards social good and sustainability in addition to profits.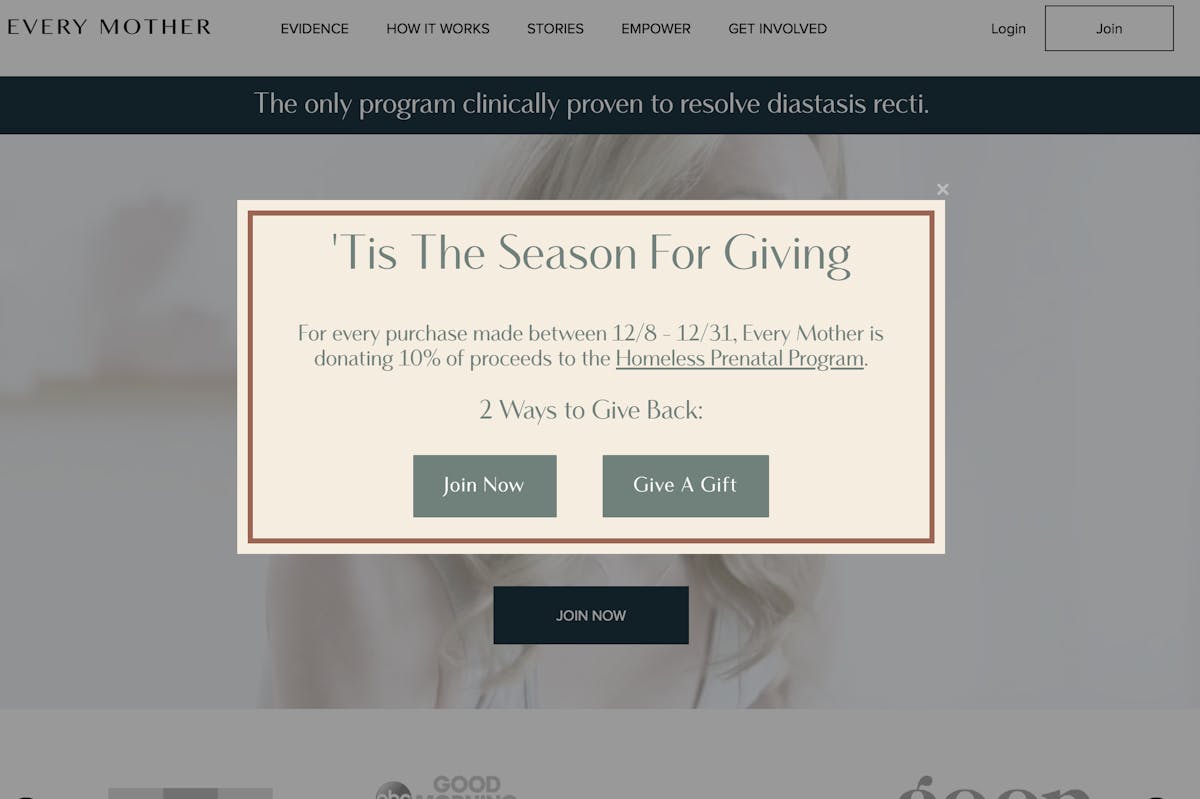 Remedy partner Every Mother jumped into action to help mothers who already had a lot on their plates during this difficult time. "We were already set-up very well to be an at-home workout regimen,"said CEO Allison Rapaport, "yet we took strides to make our offering and the experts in our network accessible to more mothers." Every Mother hosted webinars with doctors and birth professionals to discuss Covid-19 and its implications for maternal health. They deeply discounted the subscription to help mothers adjust to the new chaos of remote school and work. Finally, they partnered with companies like Journey meditation to provide members additional wellness resources. 
Fitness startups worldwide are coming up with innovative solutions to remain relevant in the rapidly changing digital world. Many are tackling the challenges of COVID by pivoting their offerings to better serve consumers through digital workouts, educational offerings, and a focus on wellness beyond the gym. Even in this time of great struggle for their industry, fitness companies continue to find ways to give back and serve their communities. This Thanksgiving, we are thankful for all the companies doing their best to serve users and provide some semblance of normal in these unprecedented times. We look forward to seeing how fitness startups continue to evolve and keep us healthy in 2021 and beyond.